Xtrema Ride On Sweeper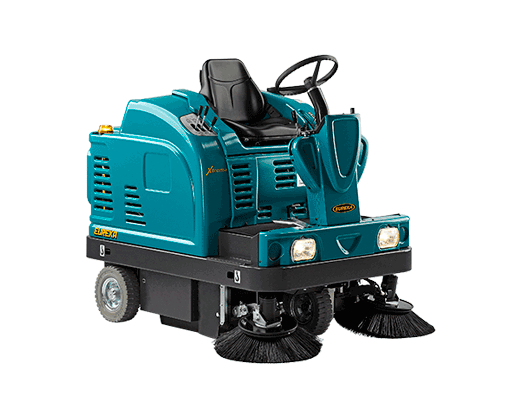 The Eureka XTREMA is a compact, completely hydraulically controlled, high dump sweeping machine designed and manufactured by Eureka to sweep congested areas as well as large floor spaces.
It has a main brush width of 800 mm, a total sweeping path of 1400 mm and a cleaning capacity, at full speed, of 11.900 sq/m/h.
Hydraulically driven traction, container lift, brushes and vacuum fan, enable the Xtrema sweeper to clean the dirtiest floors very rapidly, and keep routine maintenance very simple thus reducing downtime.
The compactness of this sweeper, with its small turning radius (1.600 mm) makes it particularly suitable for sweeping in narrow, confined areas not accessible by larger machines, yet at a speed and productivity of much bigger sweepers.
The price of the XTREMA sweeper will enable users with a small budget to acquire the efficiency of a larger high-dump sweeper at a price they can justify and afford.
Available Versions
XTREMA DK with liquid cooled, twin cylinder diesel engine

XTREMA EB battery powered, 24VFields of

Fields of Application
Industrial sites, communities and vicinities, schools, offices, religious buildings, hospitals, public buildings, airports, ports, shopping malls, logistical depots, cleaning companies, and multi services.
Suitable Cleaning Surfaces
Ceramics, marble, cement/concrete, linoleum, non-slip surfaces, porcelain tiling, and many other dirty conditions...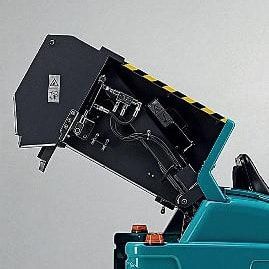 HYDRAULIC MULTI-LEVEL DUMP HOPPER
The multi-level-dump hopper located at the rear of the machine, is completely hydraulic and can be raised up to 1.360 mm from the floor, for easy emptying. The hopper has an impressive 150 litre capacity.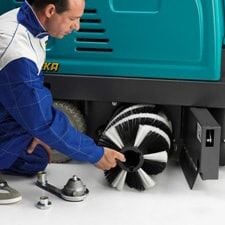 MAIN BRUSH SERVICING EFFICIENCY
The main brush can be rapidly replaced without tools. The dust filter can be replaced in a few seconds. All parts, motors, engines etc. are easily accessible for servicing, as side, upper and rear panels can be fully opened.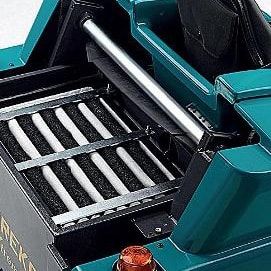 FILTERING EFFICIENCY
Xtrema is equipped with a polyester bag filter which is particularly efficient for the retention of fine dust, and has a much longer lasting life than other traditional filters. The shaker enables extreme cleaning of the filter without the need for removal.

OPERATOR-FRIENDLY CONTROLS
Easy to use controls enable the operator to focus on sweeping, ensuring the job is done rapidly and efficiently.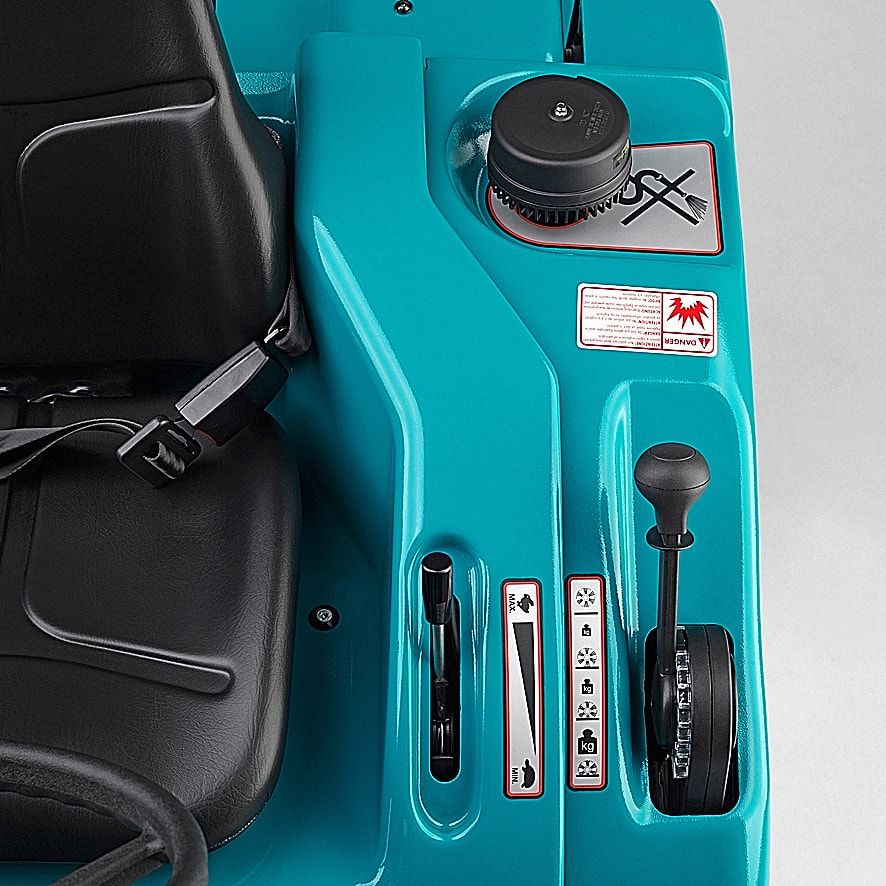 ADJUSTABLE BRUSH PRESSURE
The operator can simply adjust the brush pressure while working via a precise control positioned on the dashboard.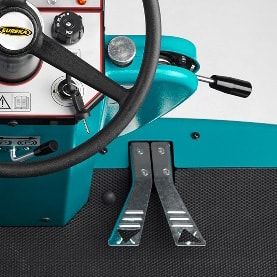 HYDRAULICALLY DRIVEN TRACTION
Strong hydraulic drive system, variable speed of up to 9 Km/h, controlled by two pedals (forward & reverse).
CFM North East Ltd do not own rights to this video
Call us now on 01845 565 300
or 01677 426 699