Tigra Ride On Sweeper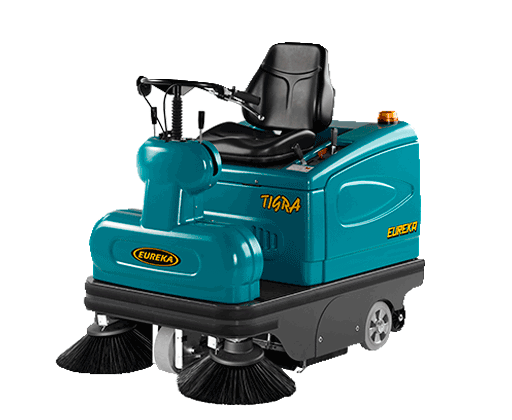 The Eureka Tigra is a ride-on vacuum sweeper machine designed and manufactured to sweep small, medium and large areas and a modern alternative to bulky walk-behind or outdated/out-sized ride-on sweepers.

The Tigra combines the manoeuvrability and user-friendliness of a walk behind machine with the efficiency of a ride on sweeper.
Thanks to its size, the Tigra sweeper fits very well through doorways and other narrow areas, and is particularly suitable for the cleaning of indoor hard surfaces as well as large carpeted areas. It may also be suitable for a number of outdoor applications.
Its powerful and quiet electric drive enables the machine to work at a very low level of noise. Particular attention has been given to the external finish to give it a modern aesthetic appearance.
Suitable Cleaning Surfaces
Ceramics, marble, cement/concrete, linoleum, non-slip surfaces, porcelain tiling, and many other dirty conditions.
Fields of Application
Food industry, trucking and warehousing, paper and allied products, chemical industry, cleaning contractors, shopping malls, car parks, large hotel areas, lumber and wood products, service stations, airports (indoor areas)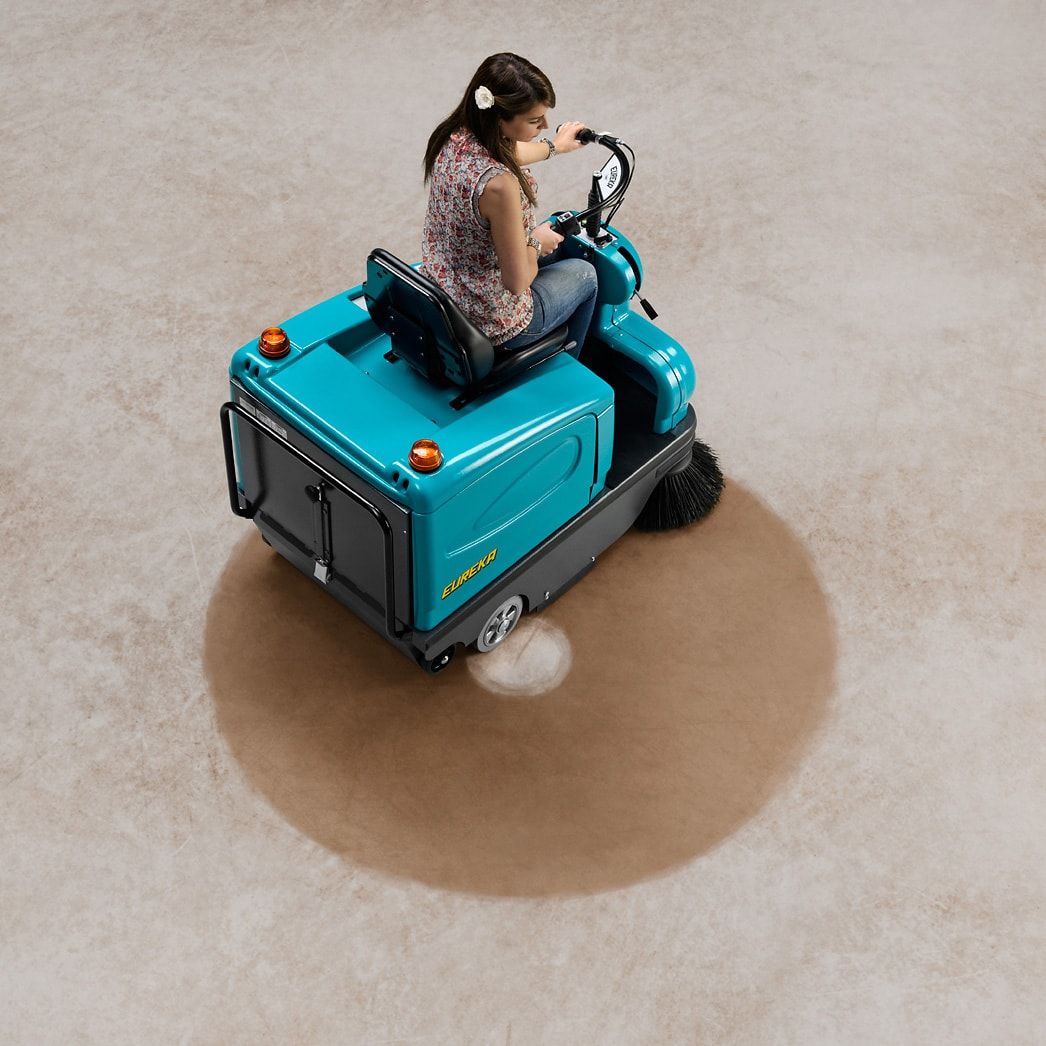 MANOEUVRABILITY AND USER-FRIENDLINESS
The compactness of the machine with its small turning radius (950 mm), makes it particularly suitable for sweeping in narrow confined areas, not accessible by larger machines.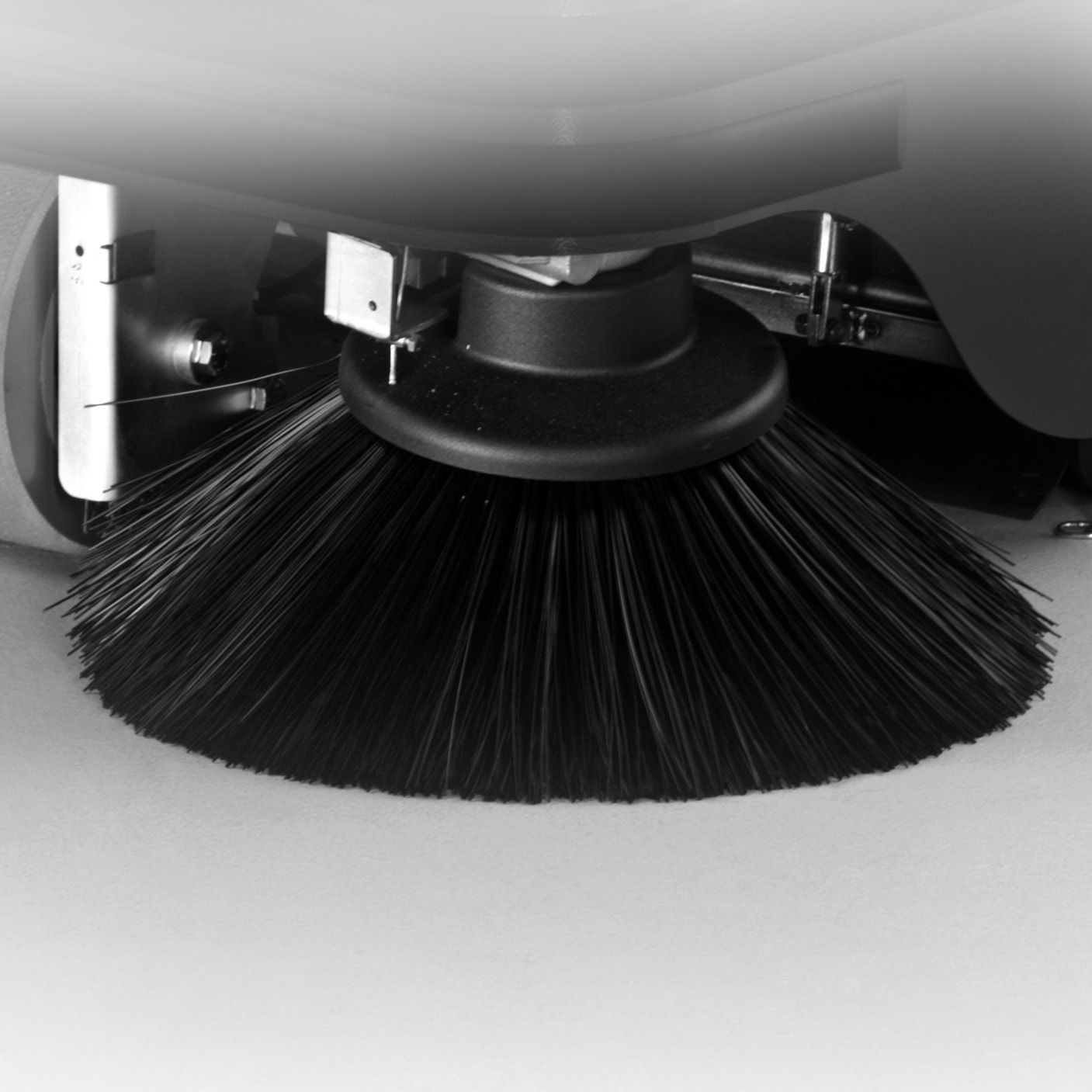 SIDE BRUSHES
The standard right side brush is activated from the control panel. A second (left) side brush is available as an option. Both brushes are mounted on side shock-absorbers to prevent damage.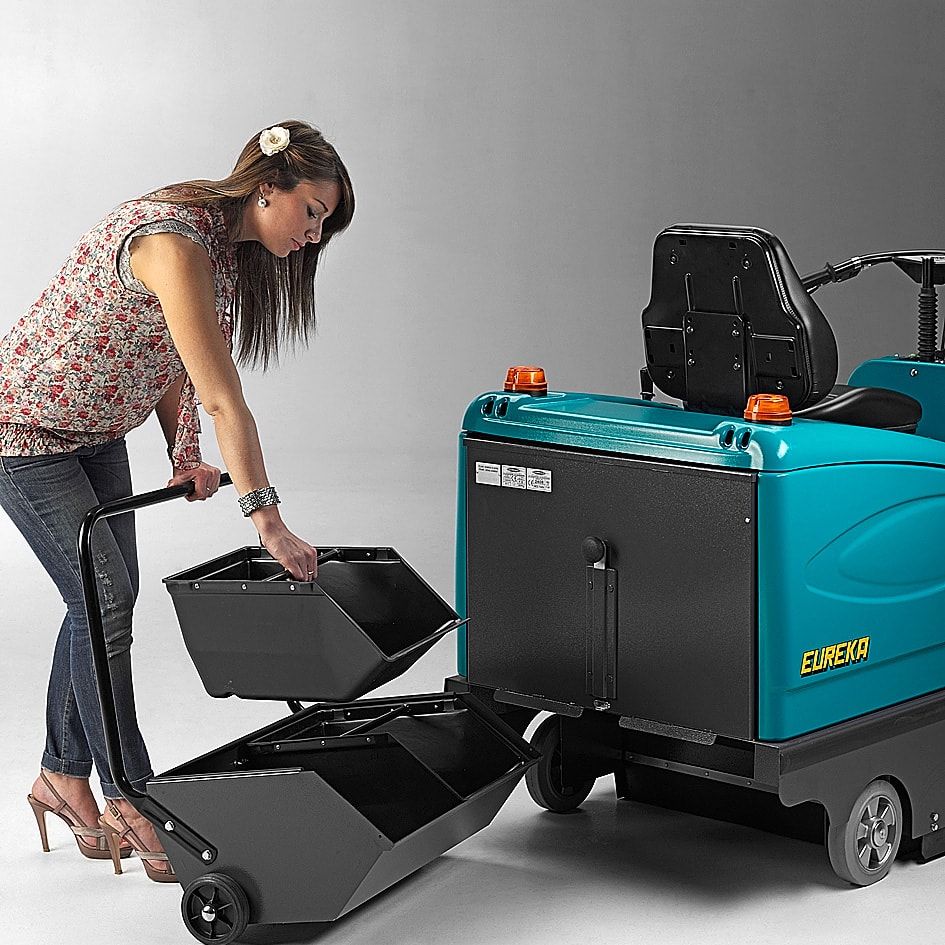 EASY-ACCESS DEBRIS CONTAINER
Thanks to the position of the hopper, the Tigra offers better visibility and filling capacity. The debris container has a real capacity of 83 kg and is on wheels. It also has a convenient transport handle that allows the entire hopper to be rolled to the emptying site.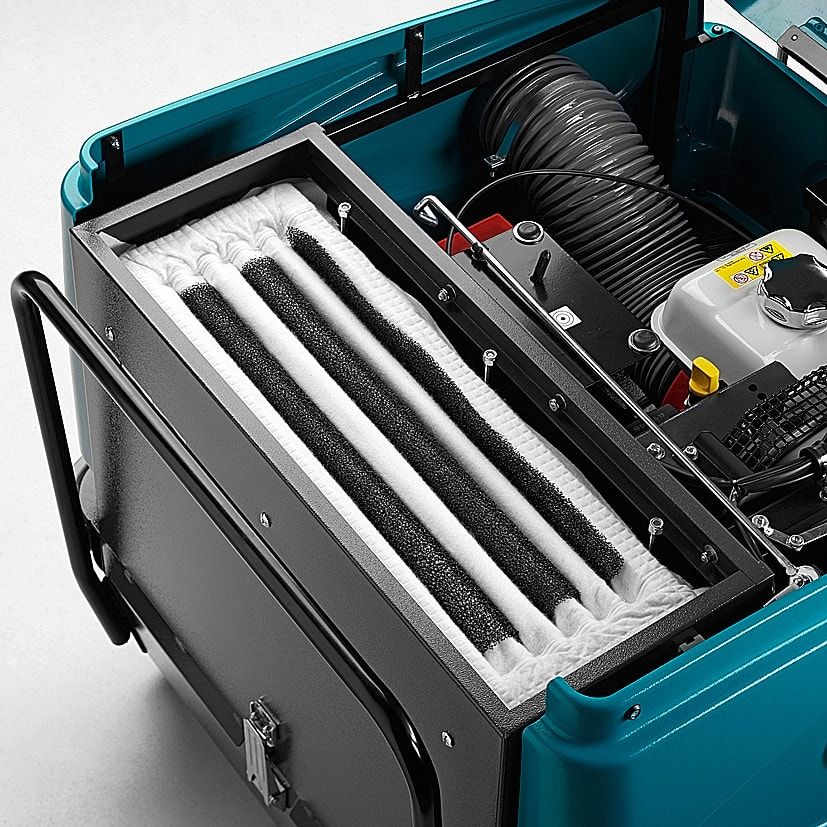 EFFICIENT FILTERATION SYSTEM
Fine dust is filtered through a polyester bag filter (class L), which allows for an excellent filtration rate (99,9%) and it has a much longer lasting life than traditional filters. The filter can be cleaned thanks to an efficient mechanical shaker.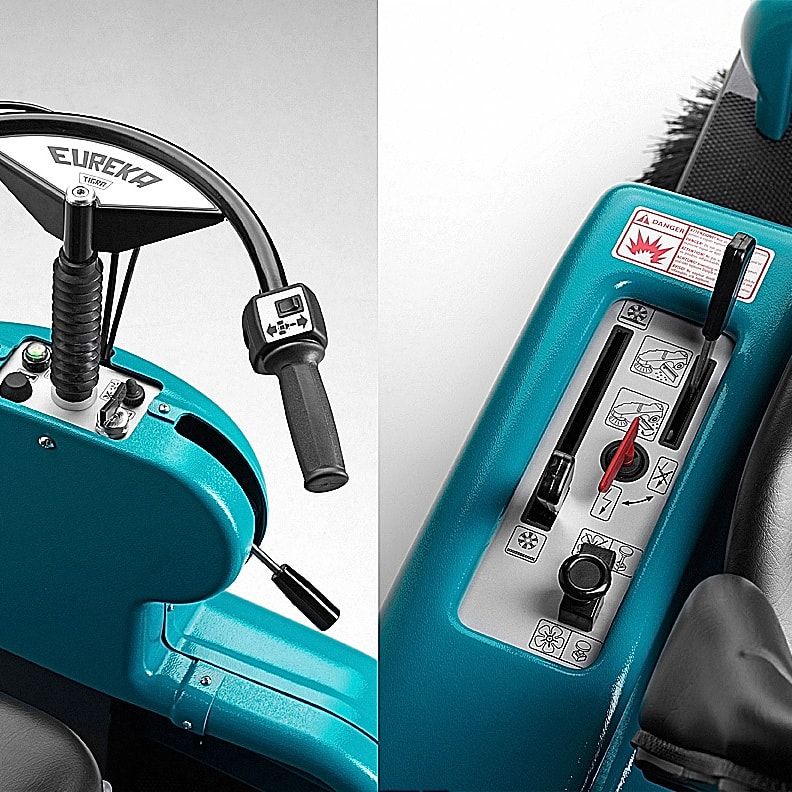 EXCELLENT VISIBILITY AND INTUITIVE CONTROLS
Visibility is excellent from the operator's position, and all controls are simple and ergonomically located for easy operation.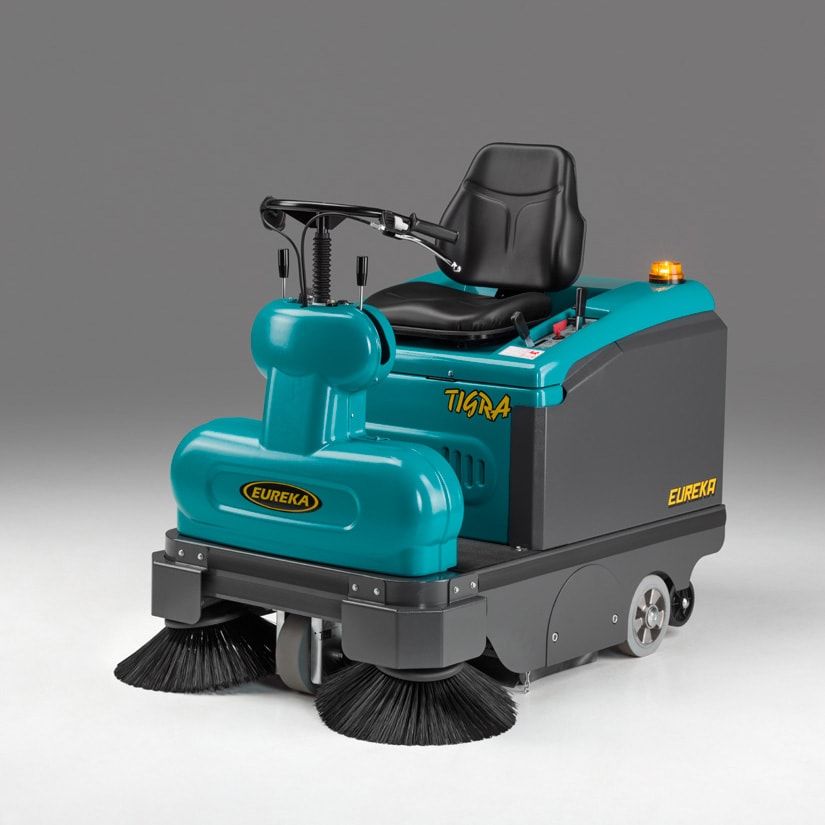 TOTAL STEEL LINE
Improved resistance against impact and ageing. Impressive reduction in costs associated with maintenance. Additional safety for operators. Ideal machine for rental.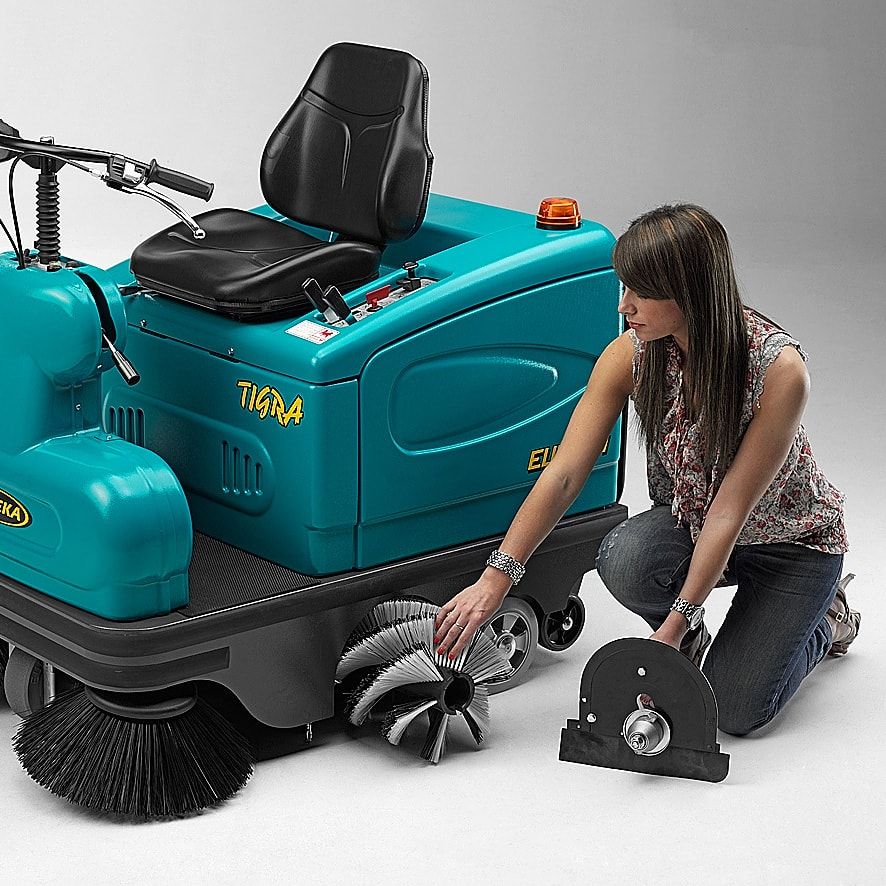 AUTOMATICALLY ADJUSTABLE MAIN BRUSH
The brush is suspended on floating mounts so that it adjusts automatically to compensate for wear and uneven surfaces. An innovative locking system enables the main brush to be replaced without tools.
CFM North East Ltd do not own rights to this video
Call us now on 01845 565 300
or 01677 426 699