Nilfisk S3 and Nilfisk S3 L-M-H
Also available in L-M-H Class
S3 is a single phase industrial vac with 3 "by-pass" motors. It's fitted with an electronic board for easy control and monitoring. It's available with a 50L bin, 100L bin or a Gravity Unload System (GU) with plastic or Longopac disposal Bag.
Available in L-M or H Class certified versions for the collection of hazardous dust.
All the models have an easy to use electronic control panel, a manual filter shaker and a sit down container system. Several variants are available partially or completely in Stainless Steel, with Upstream Hepa filter in order to meet specific specialist needs.
Model S3 GU FM has instead of the metal bin a gravity unload device with a hopper where a simple plastic bag or a more sophisticated Longopac system can be fitted. The collected material falls inside the disposal bag once the vac is off. A flap opens allowing the material to fall down when the machine is switched off. As well as the gravity unload device, mod. S3 GU FM, has as default, an "M" Class primary filter that retains very fine dust. Mod. S3 L100 is also available with a liquid level control or a solid level control. An SE version with an electric filter shaker that automatically shakes the star primary filter before and after work is also an option.
3 independent "by pass" motors
Easy to use electronic control board
Electric filter shaker (variant)
Gravity unload with plastic bag or Longopac
Compact industrial machine for use anywhere in production areas
Solid and slim design
L class filter as standard
M Class filter as standard on S3 GU FM
Sit down container with castors & handle
Manual Filter shaker as standard
Accessory box Cable & hose holders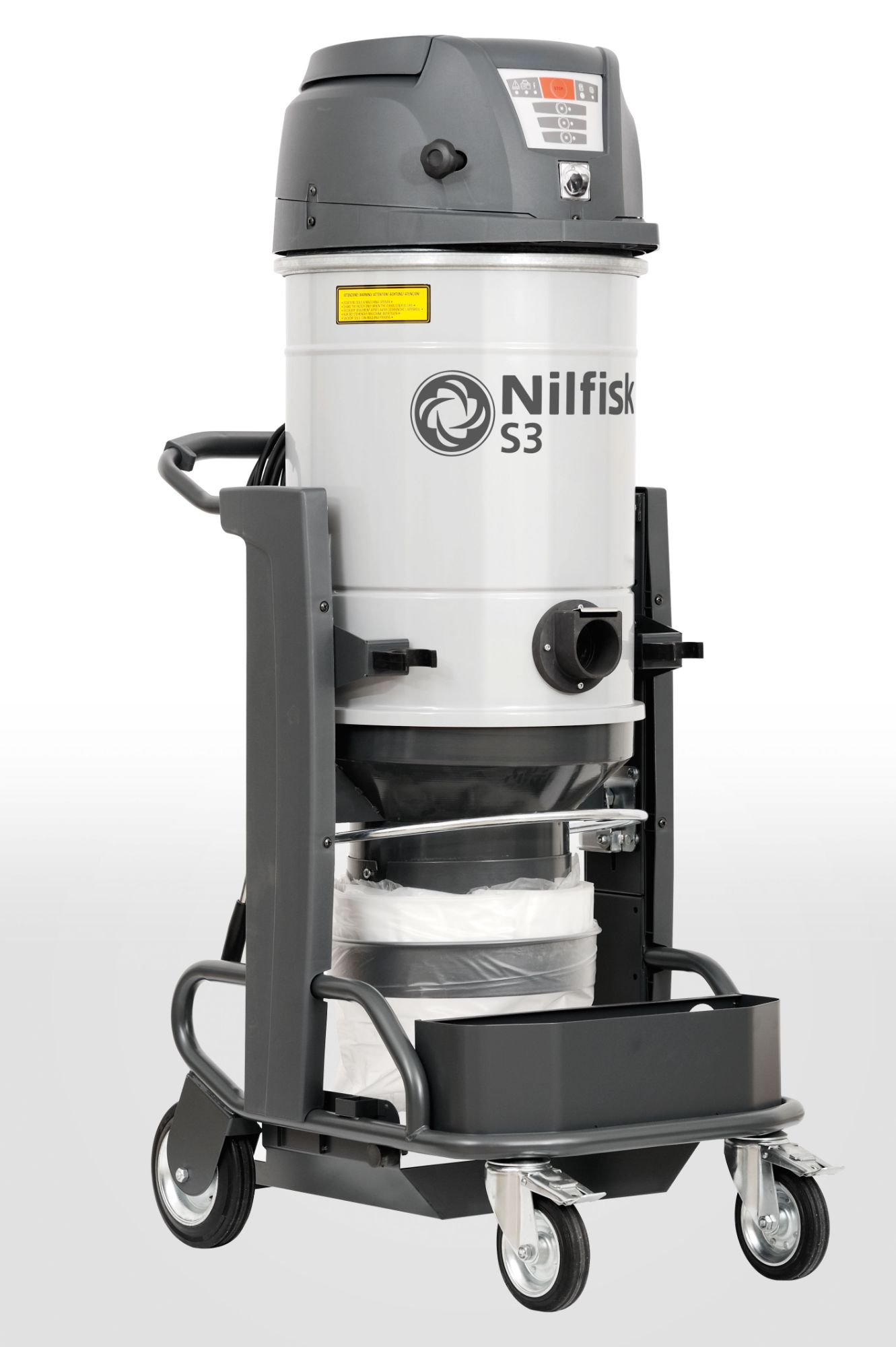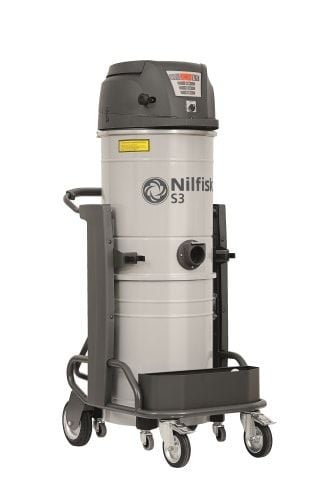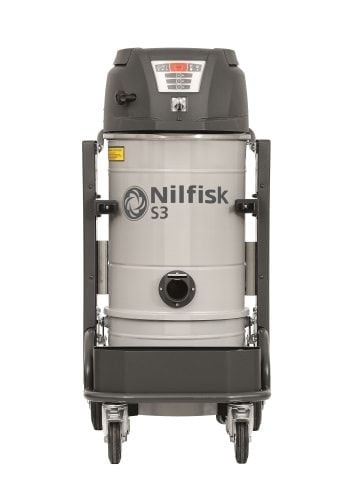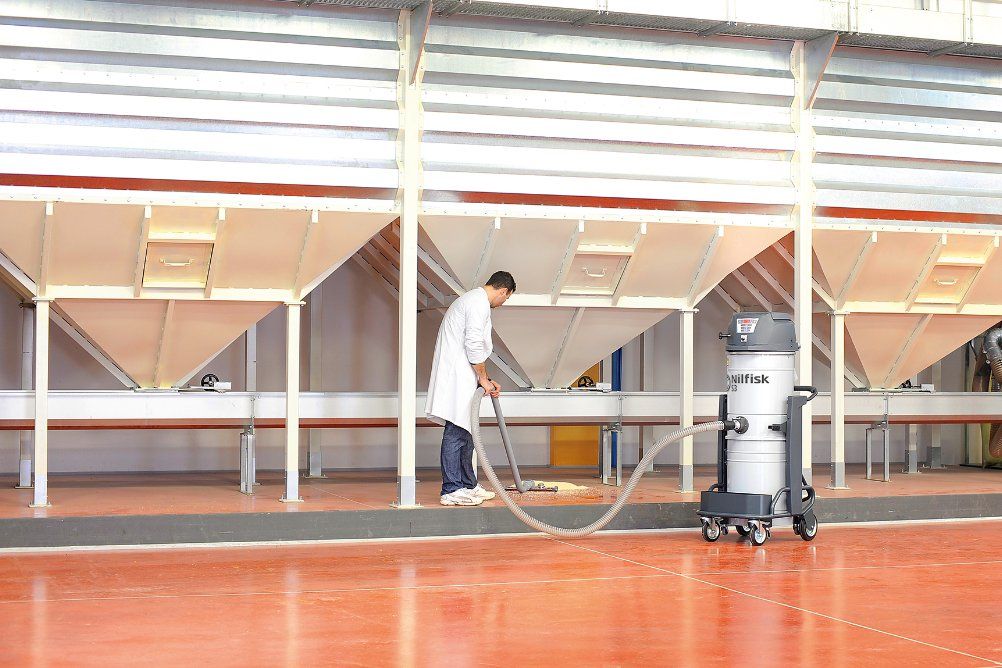 CFM North East Ltd do not own the rights to this video
Call us now on 01845 565 300
or 01677 426 699