The imop Scrubber Dryer


This machine is going to change the cleaning industry the same way the iphone changed mobile phones.

The world's most compact and manoeuvrable scrubber dryer.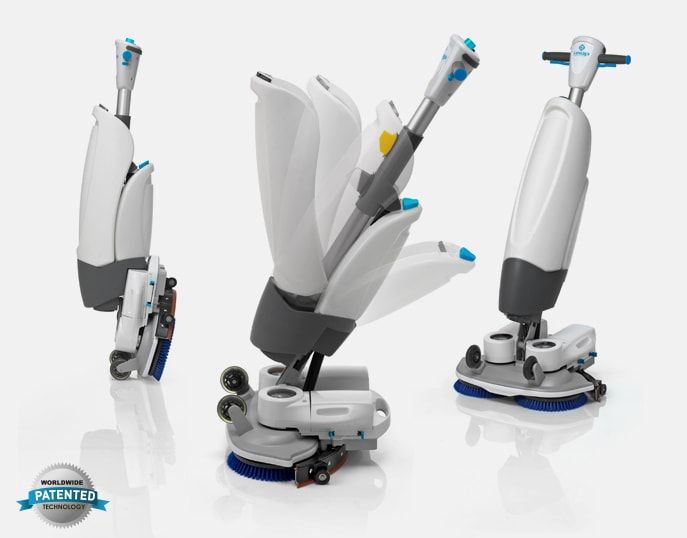 High speed twin brush scrubber drier deck working an area of 46cm (18inches)
Equal to bigger walk behind machines.
Over 350 RPM and 22 kg of brush pressure
Cleans over a 1000 square meters per hour.
Use 2 battery sets for continuous use - work from one set whilst the other is charging
A single charge will last over an hour With a quick recharge of an hour
Cordless - no cords to trip over or get tangled up
Fill, refill and empty the machine easily with the solutions tanks.
ECO mode - allows you to save additional water when only little is need, protecting your water sensitive floors against overexposure
Intelligent water usage lasts 3 times longer
Solid titanium swivel joint for durability



The imop can clean under beds and tables, clean right up to the edge of floors and also clean inside washrooms and even toilet cubicles.

This is the future of floor cleaning!

Normal mopping will soon become a thing of the past.