Eureka E51 Scrubber Dryer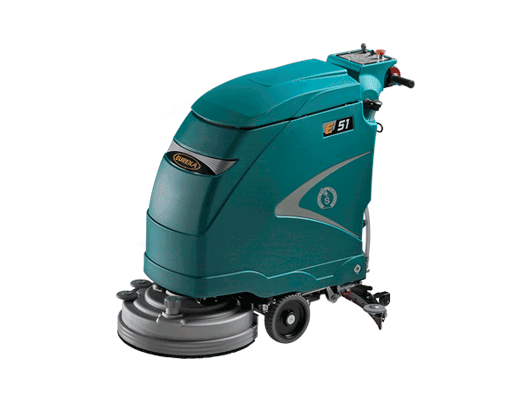 ECO-NOMY + ECO-LOGY = labour savings + less water + less detergent
Available in BASE / TRAC & ECO versions the Eureka E51 is a professional walk-behind scrubber-dryer, ideal for the thorough cleaning of areas ranging between 250 m2 and 1000 m2. It has a cleaning width of either 510 mm or 530 mm which, combined to a 4 km/h speed, boasts an area coverage of 2120 m2/hr.The ECO configuration is equipped with the new, exclusive ECO system (patented), which breaks water economy and detergent saving barriers, and has won several awards (among them, the Veneto Sviluppo Award). The system has been designed to guarantee impressive labour/water/detergent savings, and boasts a productivity rate between 3 and 5 times greater than traditional systems.
The exclusive Eco system is a unique method to utilize water in such a way that you will increase labour productivity and thus reduce time squandered in emptying/refilling operations. Additionally, this permits you to minimize the quantity of both cleaning detergent and water necessary for performing the task. Hence massively increasing productivity and reducing labour.In addition, the Automatic Solution Dosing Device makes sure that the flow of solution is always proportional to the speed of the machine.
FIELDS OF APPLICATION
Industrial sites, councils, community centres, schools, offices, religious buildings, hospitals, public buildings, airports, ports, shopping centres, logistical depots, contract cleaners and facilities management.
SUITABLE FLOOR SURFACES
Ceramics, marble, cement/concrete, linoleum, non-slip flooring, procelain tiles and most other floor types.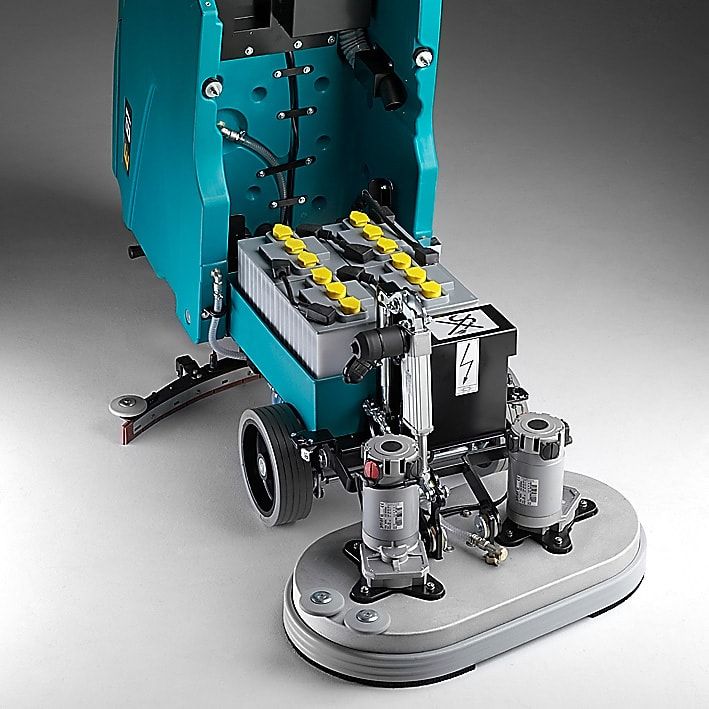 ROBUST STRUCTURE
The tough steel frame is treated with zinc phosphate and coated with thermo-hardened paint for extra durability.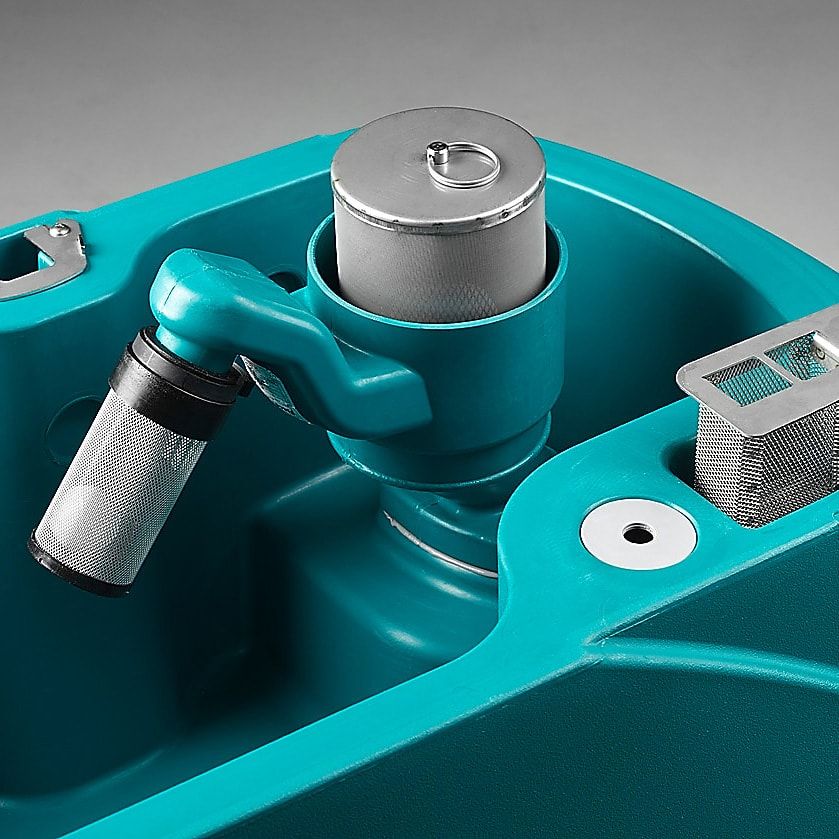 STAINLESS STEEL DUST FILTER
Protects the vacuum-motor against dust/debris to ensure greater durability and longer life.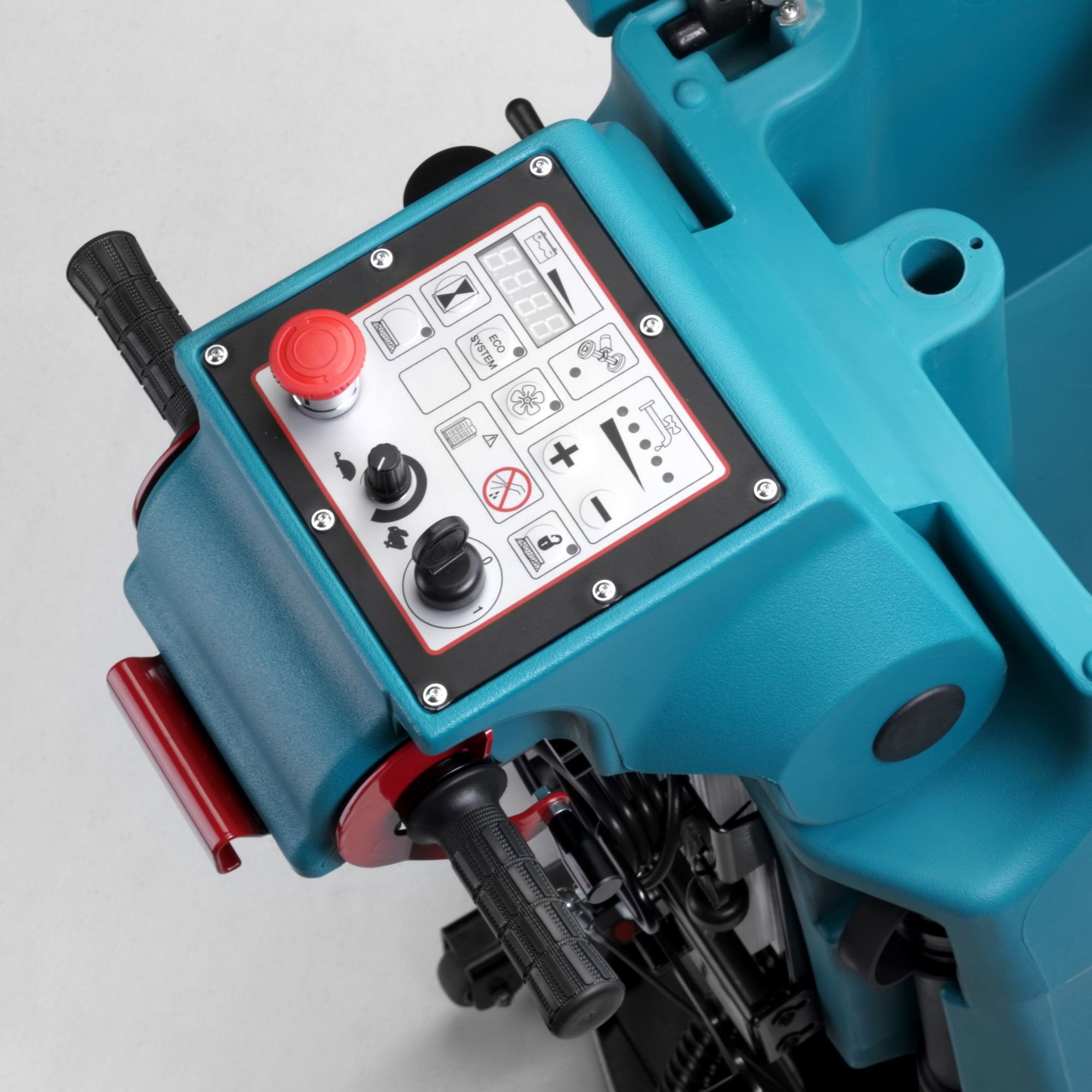 INTUITIVE MULTI-FUNCTION DISPLAY
Multi-function display with intuitive controls.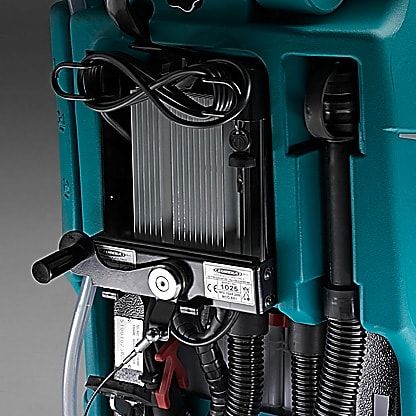 ON-BOARD BATTERY CHARGER
Quick, safe and simple battery charging with the on-board charger, available as standard on all models.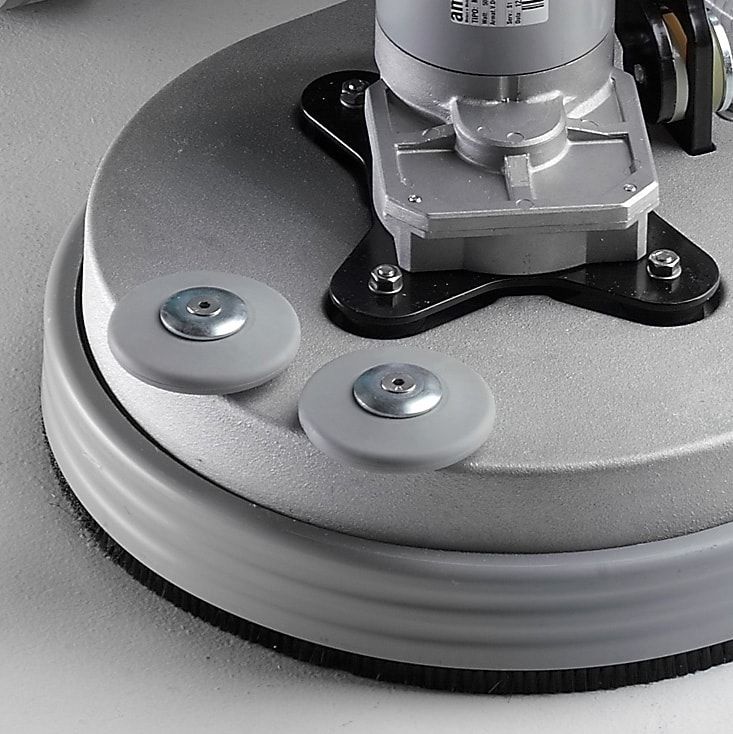 ALUMINIUM BRUSH HEAD
Die-cast aluminium brush head, reinforced for extra resistance and fitted with a self-leveling splash-guard.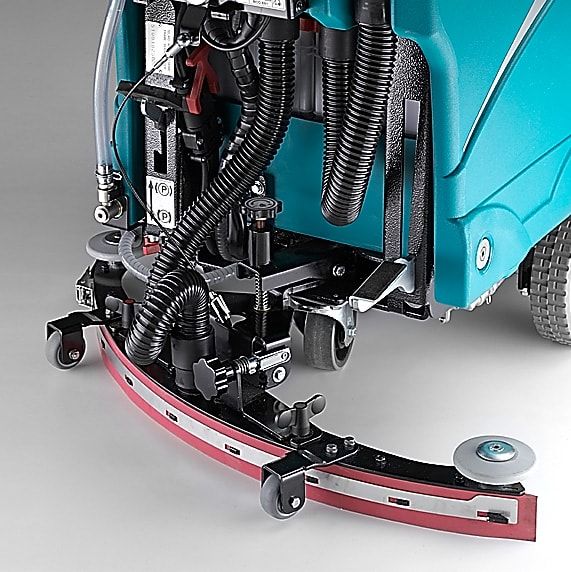 THE DRYING SYSTEM
The parabolic design of the steel squeegee is important in ensuring maximum water pick up, this combined with a powerful vacuum motor guarantees clean dry floors in a single pass.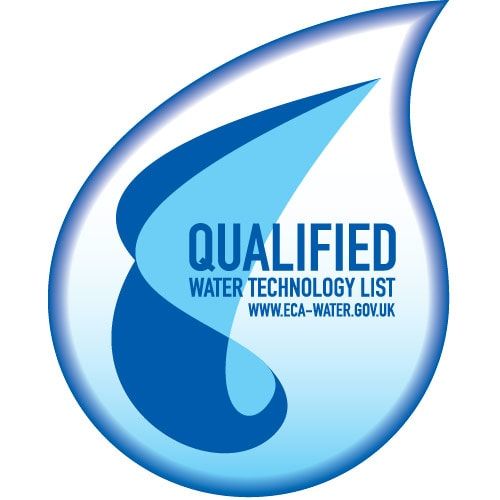 WATER TECHNOLOGY LIST CERTIFICATE
Only machines that have qualified to be a water efficient product, have a place on the Water Technology List.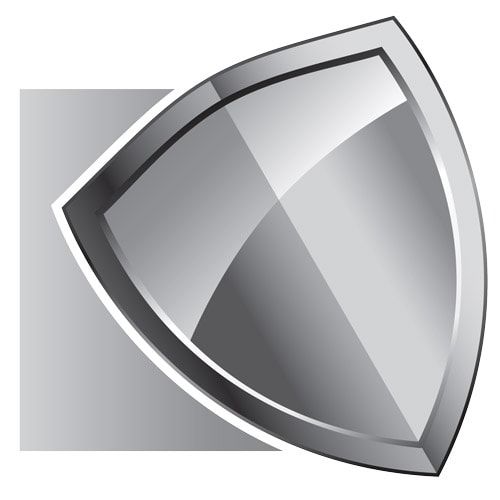 CHROME®
The E51 Chrome is equipped with a stainless-steel frame and squeegee, ideal for use in particularly corrosive contexts.
CFM North East Ltd do not own rights to this video

Call us now on 01845 565 300
or 01677 426 699