The Victor Contractor Rotary Machine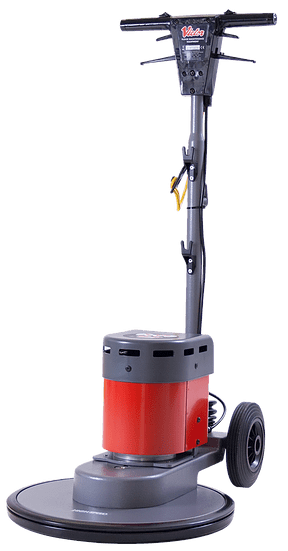 The range of Victor Contractor rotary machines are ideal for buffing, spray cleaning and bonnet mopping, hard flooring.
Available in standard speed and high speed:
Standard speed - best suited for scrubbing applications on hard flooring and bonnet mopping on carpets.
High speed - best suited for polishing and spray cleaning hard flooring

For use in both domestic and commercial environments, such as hospitals and schools.
Perfect to help maintain a clean and shiny floor, enhance the appearance and protect against dirt build up.
Weighing only 27.4 kg it is not only powerful, but compact, lightweight and easy to use. Perfect to get the job done fast!
Simply attach the floor pad or polishing brush and begin your clean.